Just out of curiosity, I clicked the Tamron hashtag #Tamron100400 on Instagram. I wanted to see what sort of images were tagged with the Tamron 100-400 f/4.5-6.3 Di VC USD. Almost 100% of them were wildlife. While I wasn't totally shocked, I was a bit surprised by it.
Do we get so zoned in on the recommended use for a lens that the majority of those who use it don't use it for anything else?
If you know me or have followed me long enough, you know I don't tend to pay attention to the "what you should do" rules.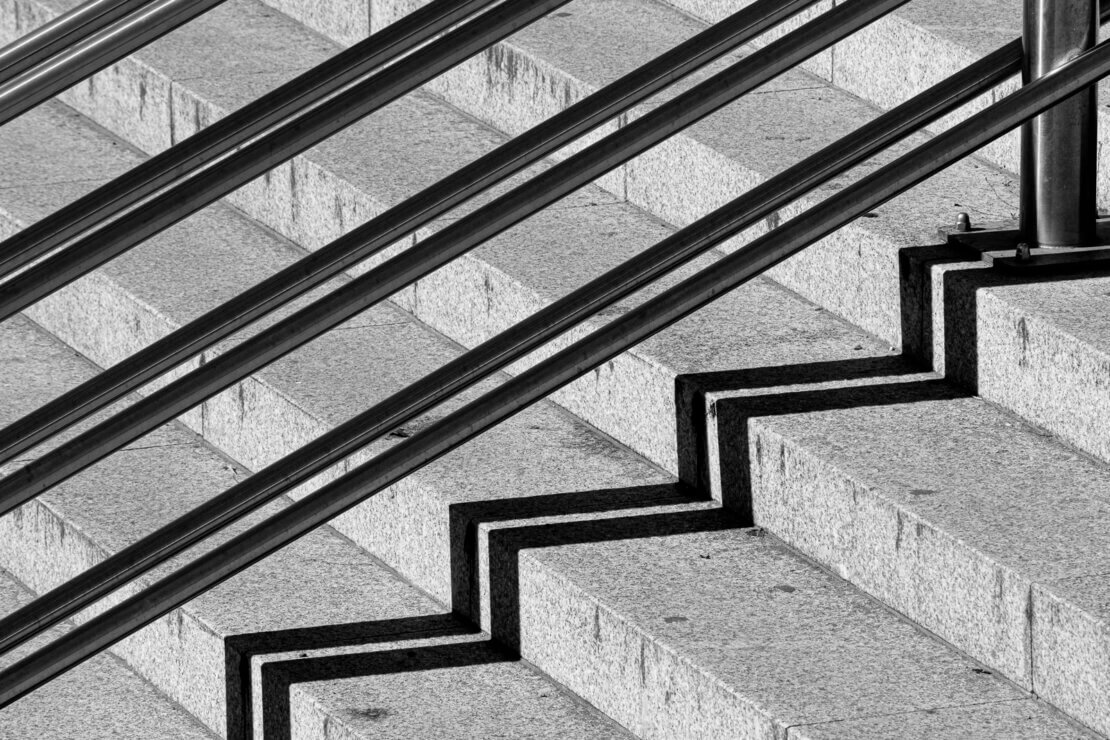 Personal use of telephoto zoom lenses
Before I purchased my Tamron 100-400 lens in February 2019 I had the Canon EF 70-300mm f/4-5.6 IS USM. I totaled up all my images from 2008 (when I got my first DSLR) and today and 48% of my images were taken using a telephoto zoom.
I have a feeling that if I'd done the math on the last four years the percentage would be much higher than that. My focus has become more and more centered on architectural work.
Here are the benefits of using a telephoto zoom for architectural photography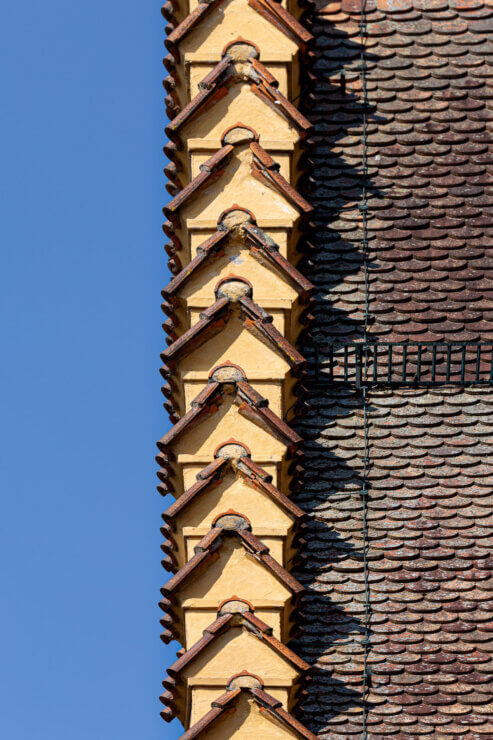 Eliminating distractions in architecture
Using a telephoto zoom lens allows me to get rid of any sort of distractions that may otherwise show up in a wider shot.
In this particular image of the BMW facility and museum in Munich, I was doing everything I could to eliminate tree branches from the frame.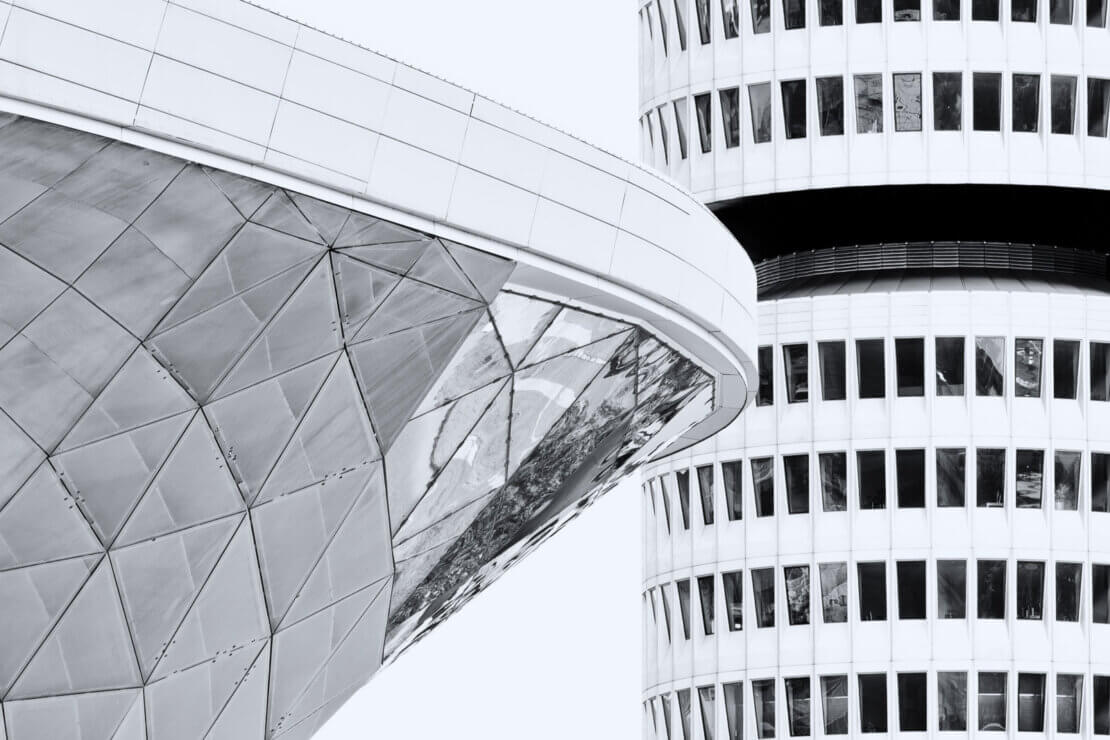 Capturing the details
Details are an important aspect of photographing architecture. Being able to zoom in on them helps to tell another part of the story of a building. Many times, the details go unnoticed.
Here is the Pritzker Pavilion in Chicago, I really wanted to capture the details of the red seats reflected in the stainless steel structure.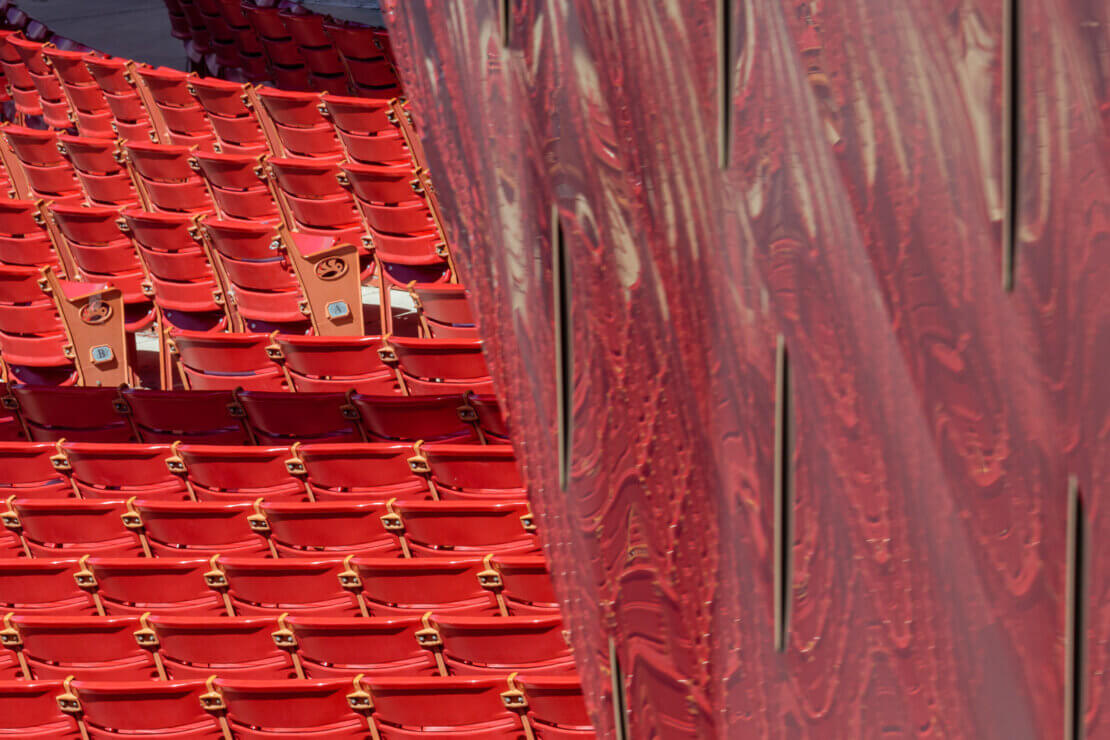 See the intimate compositions
By zooming in on a building you can find so many interesting compositions. Shapes, colors, lines and angles work together to create unique architectural abstracts.
For this image at The Broad Museum in Los Angeles, I loved finding the building reflected in the windows. I also thought the reflection on the bottom helped frame the shot.
It all depends on your style of photography
Like anything else in photography, how and what you use specific gear is personal. Let's keep in mind, just because a lens or camera is marketed for a specific type of photography, does not mean you shouldn't use it for something else as well.
If you'd like to see more information about using the Tamron 100-400 to photograph architecture, check out this feature from Tamron. For more tips on photographing architecture check out this article.
---